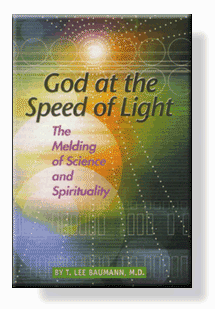 To whichever end of the spectrum our beliefs gravitate - that of spirituality or that of science - the universe is an astonishing place. But what if the ends of the spectrum are moving closer together? What if our increasing knowledge in both science and spirituality is pointing us all in the same direction?
Physician Lee Baumann makes a convincing case for exactly that - that spirituality and quantum physics are, in fact, two sides of the same coin: the presence of a guiding intelligence in the universe. The presence of God.
Looking closely at the latest information on near-death experiences, at his own experiences in reviving patients who were thought to be dead, at the latest thinking in quantum physics, at new interpretations of information in the Bible, and at the fascinating, mysterious nature of light, Baumann has synthesized a compelling picture of what may be the true nature of our universe at all levels-physical, mental, and spiritual.