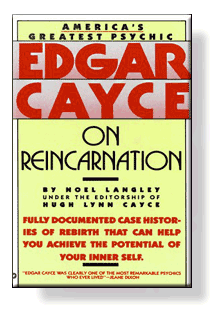 •
Have we lived before?
•
Will our souls return to earth again, reborn in different bodies?
•
How can we magnify our constructive Karma - making possible a more perfect state of grace?
Edgar Cayce on reincarnation explores the many startling facets of the concept of man having more than one life. Treating reincarnation not as an occult fantasy but as a feasible effect of Christianity, he shows how modern man may achieve immortality.
Composed largely of Edgar Cayce's own words, this book will be welcomed by everyone fascinated by metaphysics and parapsychology.