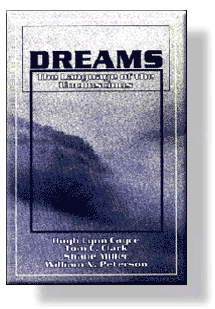 The Edgar Cayce readings offer a wealth of information on the subject of dreams, including what they mean and their importance in your waking life.
This classic was compiled in 1962 by Cayce's son, Hugh Lynn Cayce, and other experts. It is a concise handbook on Cayce's psychic readings about dreams with commentary which can help you interpret your dreams for useful guidance in your life.
This authentic, practical material for self-help explains:

- Basic types of dreams

- Cayce's suggestions on how to work with dreams

- How to contact the overself

- Cayce's interpretations of his own dreams

- Psychic parallels to Jungian psychoanalysis
The book contains helpful information on dream symbols, how to understand these symbols, how the process of dream interpretation works, and more.