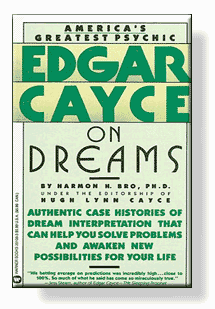 Authentic case histories of dream interpretation that can help you solve problems and awaken new possibilities for your life
Drawn from over 600 of Edgar Cayce's extraordinary Dream Readings, this astonishing book reveals Cayce's revolutionary psychic perceptions on what dreams mean and how they can work for you.
Fascinating case histories show you how to bring conscious insight to the dream experience that can affect all important matters in life. Enlightening and stimulating, Edgar Cayce on Dreams will enable you to rebuild your inner life by developing a heightened awareness of its foundations.