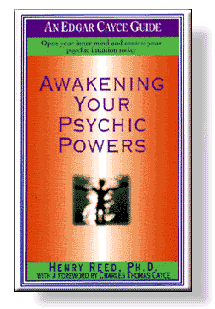 We all have psychic experiences without even realizing it. Now you can harness the power of your inborn psychic awareness.
In his lifetime, American visionary Edgar Cayce introduced throusands to the wonders of psychic awareness. Now his carefully preserved writings are illuminated by well-known psychologist Henry Reed, Ph. D. In the words and spirit of Edgar Cayce, this guide will give you the knowledge you need to build a foundation for ESP and unlock the secrets of heightened awareness, including:
- Psychic sensitivity -- a natural part of perception
- Exercises to develop your psychic intuition
- Dreaming -- the psychic doorway
- Learning to trust your intuition
- Experimenting with clairvoyance, telepathic suggestion, and open channeling
- Meditation and recognizing the patterns that can change your life.